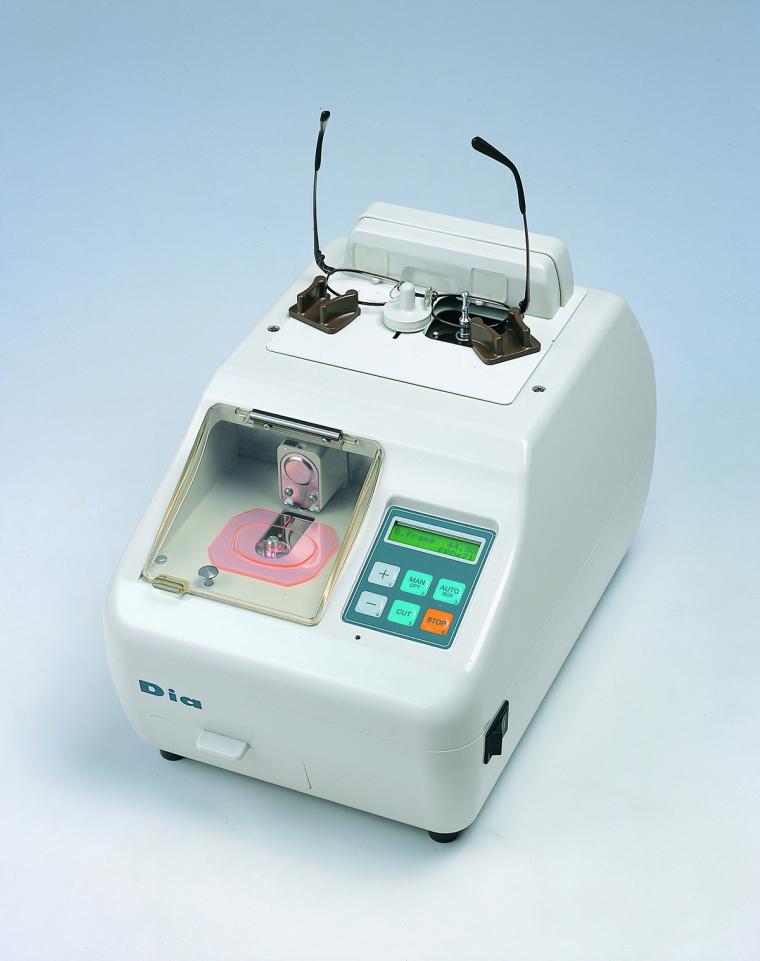 The most advanced stand-alone pattern maker. Scans frames, lenses and patterns digitally and cuts out of extremely accurate patterns automatically.
Generates boxed or decentered pattern fully automatically.
A perfectly boxed pattern, on which the pattern's mechanical center comes on the geometric center of the lens-shape is automatically available, simply by putting the frame in place and tracing it. If the values of the client's PD and height of eye-point are input to the PM-8, a decentered pattern is generated automatically to aenable you to block a lens blank on its optical center.
Traces a lens-shape as small as 18mm high.
Minimum tracing pressure eliminates distortion even with extremely delicate frames.
Takes only seconds to change between frame and lens tracing.
Specifications
Range of Measurement
Min: 18mm(in height) Max:85mm
Possible Diameter of Pattern
Min:21mm(in height) Max:80mm
Possible Thickness of Pattern
Max:1.8mm
Power Requirements
100~120V 60Hz AC or 200~240V 50Hz AC, 47W
Dimensions/Weight: 240(W)x350(D) x 260(H)mm/9.0kg